Fiber Connect between AT1 and AT2
Equinix offers the Fiber Connect product between EQIX AT1 (at 180 Peachtree) and EQIX AT2/3 (at 56 Marietta)
Source:
EQIX
Exterior of 180 Peachtree at Twilight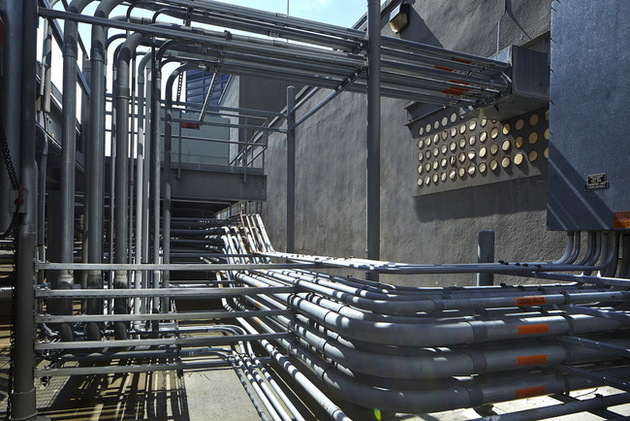 Conduits Galore
Source: Stevens & Wilkinson
180 Peachtree Was Formerly a Department Store
Before it was a data center, the building held a major department store. The store was called Davison's before rebranding as Macy's. The store closed its doors in 2003.
Ping Pong Stadium
Anyone up for a game of Ping Pong?
Map of Georgia's Data Centers
Posted in Atlanta
Map produced by TAG, the Technology Association of Georgia.