: Technology park proposed in Spotsylvania County, Virginia
Jan 27, 2023 | Posted by MadalineDunn
It looks like another data center could be headed for Virginia, but unusually, this time, it is located in Spotsylvania County, less known for its data centers, and better known for its scenic landscapes. The Spotsylvania County Board of Supervisors is currently reviewing an application for a 2.9 million square foot (269,400 sqm) industrial park, which would potentially include a data center.
The campus application has been filed by a company under the name of 'SpotsyTechnoCampus, LLC', and would span 315 acres, with an investment of $366.5 million. According to a report by the Fredericksburg Free Lance-Star, the Board of Supervisors has currently delayed the decision on the zoning request, citing traffic and data center concerns.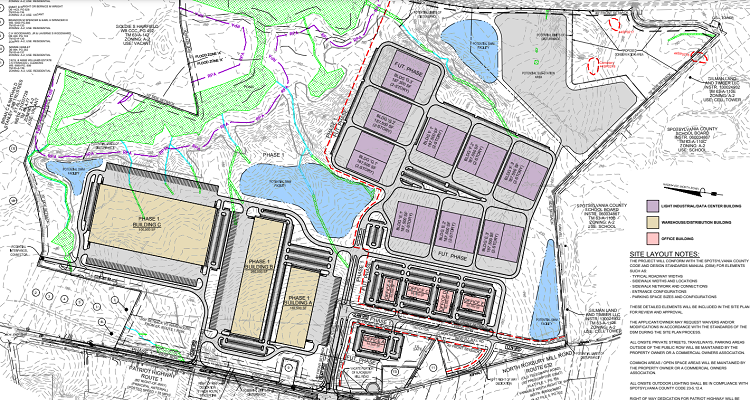 As per the application, the first phase of the project would involve the development of 1 million sq ft (92,900 sqm) of industrial space across three warehouse/logistics buildings. The second phase, meanwhile, would add 1.9 million sq ft (176,500 sqm) of industrial space across up to nine two-story 187,500 sq ft (17,400 sqm) industrial/data center buildings.
If the application is approved, it is projected that work on the campus will begin as soon as the second quarter of 2023, with a view that the construction will be completed by 2030. The facility would then reportedly be operational by 2031.
{{ commentCount }} Comments