Facebook: Meta confirms data center Missouri plans
Mar 28, 2022 | Posted by MadalineDunn
Meta
has confirmed that it will indeed be a tenant at the Golden Plains Technology Park and intends to build a data center at the location in Kansas City, Missouri. The giant said that construction on the facility has begun, and that it expects it to be operational in 2024.
According to reports, the facility will span one million sq ft (92,900 sqm) and see an injection of $800 million. In a statement about Meta's occupancy of the site, Darcy Nothnagle, director of community and economic development, said: "Meta is excited to call Kansas City our new home. It stands out with so much to offer - good access to infrastructure and fiber, a strong pool of talent for both construction and operations, and more than anything, great community partners." She added: "Meta is committed to being a good neighbor and investing in the long-term vitality of the region for years to come."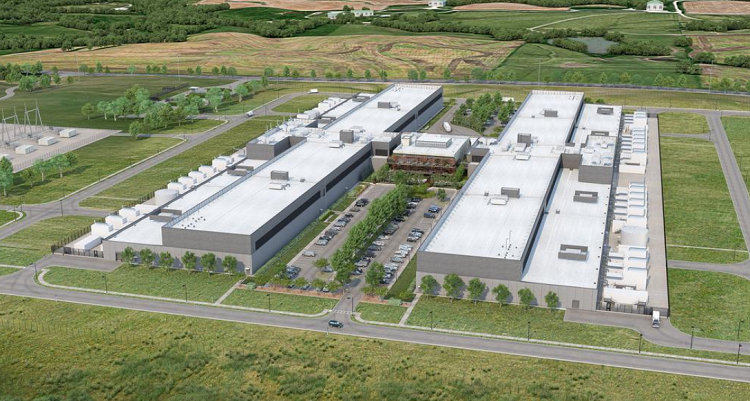 According to the Kansas City Area Development Council (KCADC), the facility will be net-zero, and further to this, in another sustainability move, Meta will also add additional renewable energy to the region's local grid.
Tim Cowden, president and CEO, Kansas City Area Development Council, commented: "KC is the most connected region in the US with more than 5.5 million miles of fiber deployed. This infrastructure, coupled with a dynamic and robust talent pool, provides Meta the resources it needs for long-term success in our market." Further to this, he outlined: "Meta's selection of KC, joining many other global tech brands in our region, puts a spotlight on our thriving tech industry. The region's new state-of-the-art single terminal airport opening in March 2023 and our collaborative business community make KC a top location of choice for other tech companies seeking growth."
"We're proud to welcome Meta to Kansas City for this historic, cutting-edge development that will positively impact our state's economy for years to come," said Missouri Governor Mike Parson. "The Show-Me State stands out as a rising technology hub due to our strategic location, skilled workforce, and prime business climate. This unprecedented investment signals Missouri is open for business, and that our state is a prime destination for high-tech leaders and innovators alike."
{{ commentCount }} Comments