Switzerland: The rise of the underground data center
Dec 02, 2022 | Posted by MadalineDunn
APL has announced that it is teaming up with Swiss-based underground construction company, Eccus, to propose a novel data center location: underground caverns. The underground cavern excavated 30m under existing terrain, is a waterproof cylinder spanning up to 150m long, with chambers built in one of three standard diameters:
"Vega" approximately 10m, 
"Rigel" approximately 13m, and 
"Hadar" which is around 15m.
According to the company, each chamber have a 3m x 6.5m lift with a capacity of 12 tonnes at one end and an emergency exit at the other. The Eco-cavern would cost 10 to 20% less than a traditional data center and could also promote circular economy principles by providing waste heat to nearby buildings, which according to APL, could be enough for 2,000 homes. Of course,  targeting underground locations also means that in built-up areas, there could still be data centers below ground. APL has outlined that France and Switzerland will be the first countries targeted for this proposal.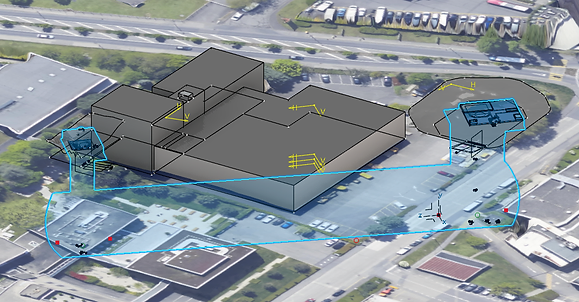 Speaking about the caverns, three criteria, the founder of Eccus, Andrew Bourge, said: "It should not be visible from ground level; it shouldn't have any building constraints as it won't change the characteristics of the site above the ground; and it should be cost and energy efficient to run."
"This partnership is based on the complementarity of our expertise and the development of synergies between our two industries. With the Eco-Caverne we wanted to provide our partners with a solution that combines economic constraints, environmental imperatives, and energy performance," said Christophe Weiss, Managing Director of APL Data Center.
{{ commentCount }} Comments