Telstra: Telstra converts two data centers into carrier-neutral colocation facilities
Jul 29, 2021 | Posted by MadalineDunn
Telstra
has announced the conversion of two of its data centers into carrier-neutral colocation facilities. Based in Sydney and Melbourne, both facilities have a PUE of 1.61 and 10MW power capacity.
This move, according to reports, could be the first in a series of smaller data centers opening up, as many as seven; however, for now, Testra will only sell the product through Telstra Wholesale.
Speaking about the conversions, Telstra's InfraCo Exchanges & Infrastructure executive Rachel Johnson-Kelly said that they provide "greater flexibility for customers working with other carriers for their connectivity."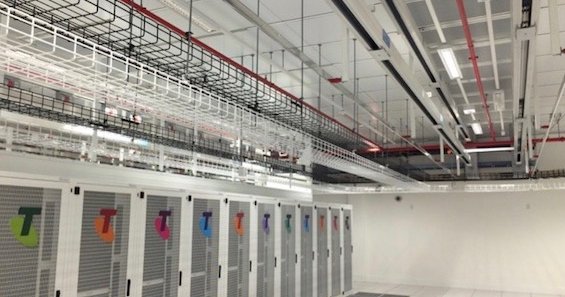 She added: "These Data Centres provide 100% power availability targets, which are backed by service levels and rebates. They use dual grid feeds with state-of-the-art equipment and support for high power densities, allowing customers to scale on request, without the need to re-configure powering requirements to deliver big data analytic services and peak workloads."
The company secured carbon-neutral certification, and both of the two new carrier-neutral colocation facilities have renewable energy options available.
{{ commentCount }} Comments