STACK INFRASTRUCTURE: Stack installs beehives at data center campus in Milan
Oct 04, 2022 | Posted by MadalineDunn
In a bid to help the drastically declining bee population and push forward its ESG commitments,
Stack
has announced that it has deployed three beehives at its Milan campus in Italy. In its announcement on
LinkedIn
, the company outlined that while honeybees are responsible for 80% of the world's pollination, their population is "threatened and drastically declining," and in order to support their preservation, the company has adopted three hives that will host "nearly 200,000 bees."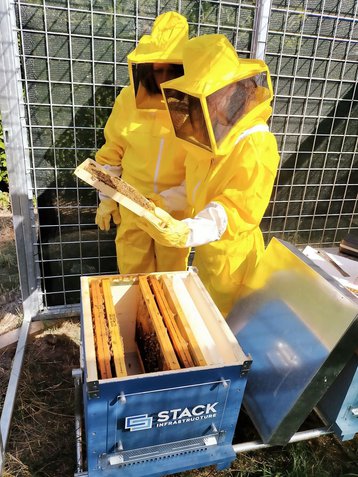 There are a number of data center companies that have taken up similar projects in recent years, including CyrusOne with its bee hotel in Dublin, and NTT keeping bees on its Vienna data center roof. DCs For Bees, an industry initiative led by Host in Ireland, has been driving forward these kinds of projects and has released a number of suggested actions via its Pollinator Plan to help support pollinators and wider biodiversity. This includes improving and encouraging the growth of forage plants and wildflowers, as climate change and habitat destruction are some of the main causes behind the declining bee populations.
Alongside projects like its beehive deployment project, Stack has outlined a number of other sustainability commitments, including a commitment to shifting to 100% renewables across its portfolio, using alternative data center cooling methods, and participating in local community initiatives around sustainability and environmental impact.
{{ commentCount }} Comments