InterXion: Interxion and river cooling
Dec 02, 2021 | Posted by MadalineDunn
In a move that bolsters sustainability and the circular economy,
Interxion
has announced that it has switched on its €15 million ($17m) river water cooling system in Marseille, France. The cooling system utilizes underground water from a former mine which is transported through 3km of buried pipework and will be used to cool the company's MRS2 and MRS3 facilities.
Before being redirected to the facilities, the water from the former mine was pumped into the river and then would go out to sea; however, now, this wastewater stream, as Digital's director of sustainability Aaron Binkley calls it, is being repurposed.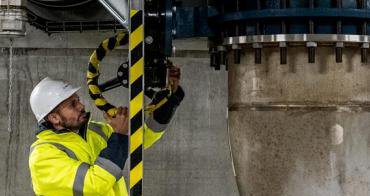 According to the company, the river cooling system achieves a power usage effectiveness (PUE) of 1.2., with the ability to save up to 18,400MWh of energy each year. This means that 795 tons of CO2 emissions will be avoided as well. 
The cooling system was designed by Interxion, Dalkia Smart Building, and EDF Group and received support from Cap Ingelec, Largier Technologies, Schneider Electric, and Victaulic.
Speaking about the continued efforts of the company to tackle its carbon footprint and push for a more green future, Linda Lescuyer, energy director at Interxion France, commented: "In addition to seeking local resources for cooling our data centers, we are systematically studying the availability of the calories emitted by our data centers for district heating purposes. River cooling is therefore a successful example of innovation and circular integration in its territory. As a result, this project has received technical and financial support from Ademe (French Environment and Energy Management Agency) and the South Region, who we would like to thank."
{{ commentCount }} Comments