Dubai: Dubai's Moro Hub named world's largest solar data center
Nov 17, 2022 | Posted by MadalineDunn
The Guinness Book of World Records has awarded Dubai's Moro Hub the title of the largest solar-powered data center in the world. Owned by Dubai Electricity and Water Authority (DEWA), with a capacity of 100 MW data center, entirely fueled by DEWA-owned 3,000MW Mohammed bin Rashid Al Maktoum Solar Park just southeast of Dubai. Work on the project began in December 2021, following its announcement in May.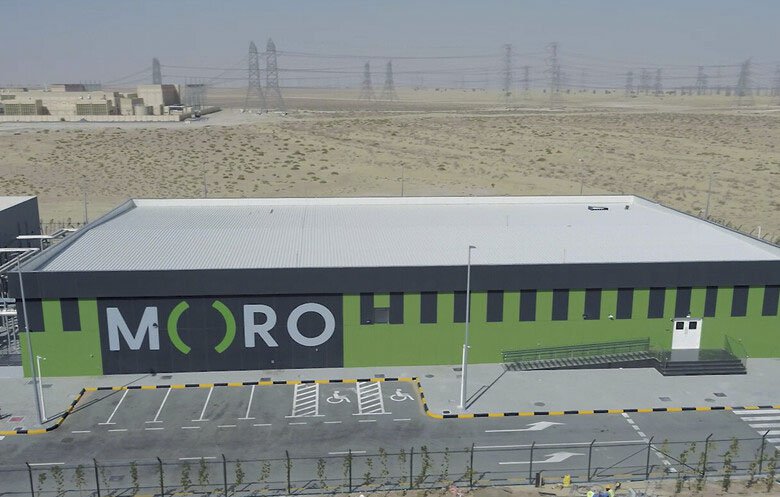 Guinness awarded the title on November 2, and in the award citation, it notes: "The largest solar-powered data center is and was achieved by Data Hub Integrated Solutions MORO L.L.C. (U.A.E.), in Dubai, U.A.E. on 2 November 2022." This was awarded based on its physical size: a floor space of 16,031.925 sq m (172,566 sq ft).
Commenting on the build when it was first announced, Saeed Mohammed Al Tayer, MD & C.E.O. of DEWA, said: "Breaking ground for the largest green data center in the Middle East and Africa confirms that we are on the right track to achieve the goals of the Dubai Clean Energy Strategy 2050 and the Dubai Net Zero Emissions Strategy 2050 to provide 100 percent of energy from clean energy sources by 2050, as well as the Dubai Demand Side Management Strategy, which aims to reduce electricity and water demand by 30 percent by 2030."
{{ commentCount }} Comments