Russia / Россия: Atos to exit Russia
May 06, 2022 | Posted by MadalineDunn
Atos has announced it has begun a managed exit from Russia but outlined that the process would require "significant planning" due to its business operations and staff in the country.
In a statement on its site, the company said: "Atos condemns the war in Ukraine, and we stand shoulder to shoulder in solidarity with the people of Ukraine as well as all countries supporting Ukrainian refugees."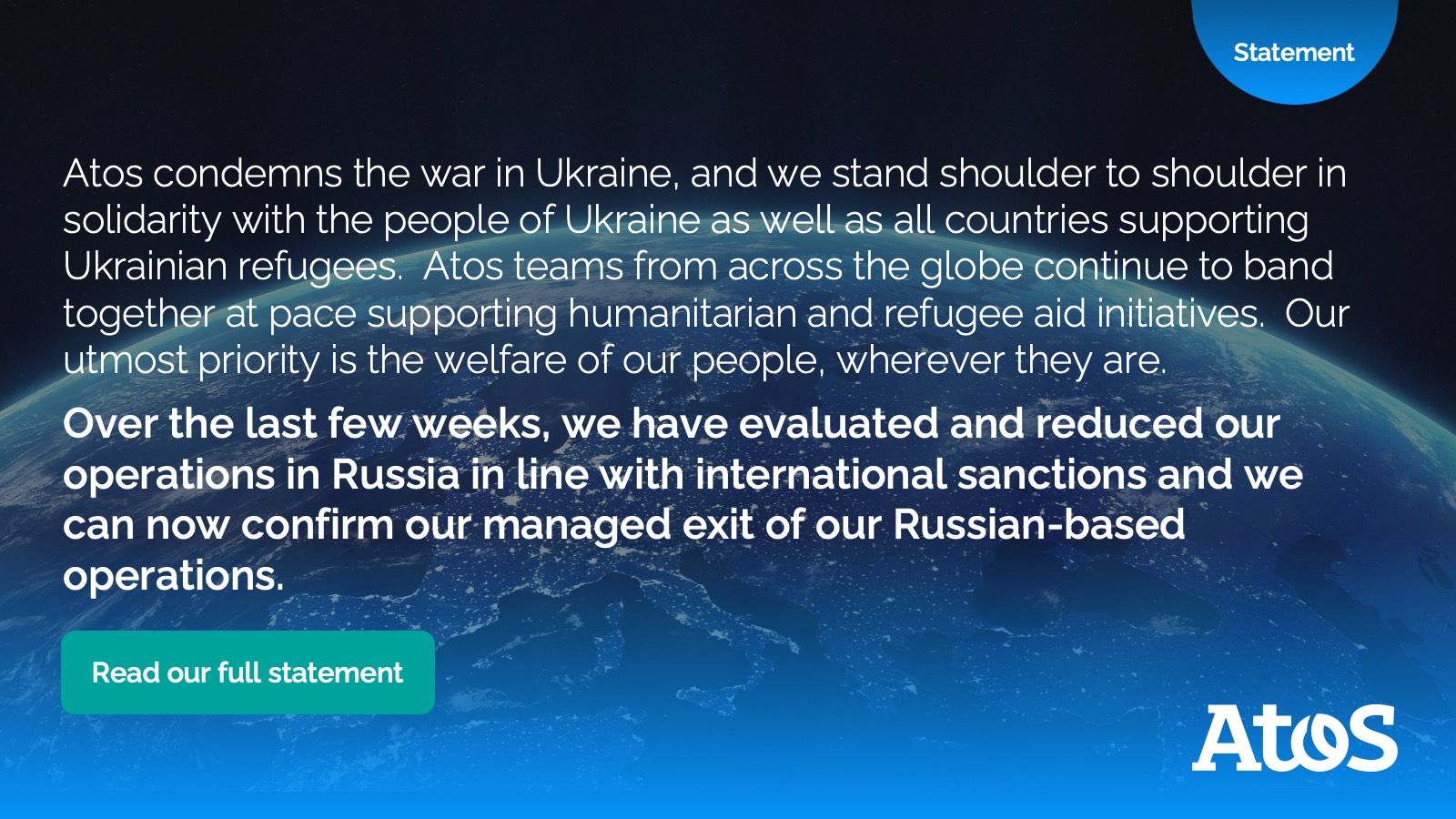 Adding: "As a global business, at present we deliver critical digital services to our clients globally out of Russia... we are moving services currently delivered from Russia to other countries, including India and an expanded Turkish SAP Centre of Excellence."
Of course, Atos is not the first company to make this decision, and follows a number of others who have stopped sales to the country and suspended work. Some of these companies include Intel, AMD, IBM, and Nvidia, Google, Microsoft, and Oracle.
{{ commentCount }} Comments